We Are Antarctica 2022-23 Wall Planner
A free wall planner to build deeper connection with ourselves, others and the planet
Featuring stunning photographs of Antarctica, this double-sided A1 wall planner forms part of Reboot the Future's new campaign We Are Antarctica - launching September 2022, in partnership with Earthrise.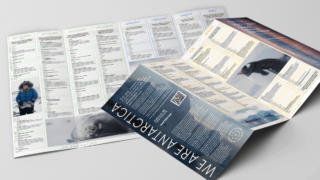 Engage your family, your colleagues, or your students in global days and celebrations throughout the school year with key dates accompanied by fun facts and discussion questions that inspire global citizenship, critical thinking and conversation.

The themes and questions help to build deeper connections with the planet, with others, and with ourselves, exploring how our actions as individuals and as a global community directly affect the world around us, resonating across the whole globe - from Antarctica to our own communities.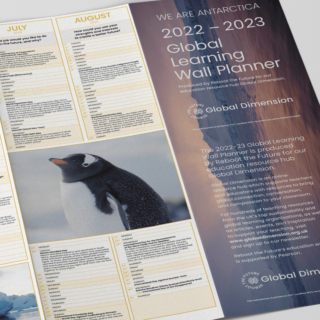 "I recommended to friends. Love this resource!"

Education professional

"the wall planners are such a go-to tool for teachers just engaging with global learning."

Senior Lecturer in Teacher Education

"It's a fabulous resource and all schools would benefit from using it."

Secondary school teacher

"Fabulous well researched and accessible resource!"

Educator in Adult Learning and ESOL
Visit Global Dimension to order your wall planner
The wall planners are FREE - we just ask that you cover the cost of postage, which for those in the UK* is £1.50 for 1 planner, plus 50p per every additional wall planner.