Rebooting the Future of Leadership
Responsible Leadership and the Golden Rule: a two-day Executive Masterclass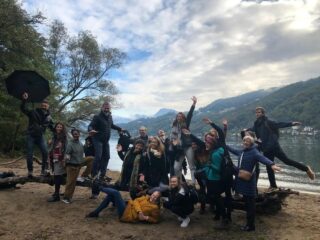 Reboot the Future's Masterclass grows inspired and connected leaders living in integrity with their values in all parts of their lives; challenging the status quo to ensure we are building a compassionate, sustainable and equitable future.
Responsible leaders that use the very simple principle of the Golden Rule - treat others and the planet as we'd wish to be treated - as a compass in making decisions.
Reboot the Future recognises and supports the needs of young people to use their careers to be a positive force for change and, simultaneously, the inherent need for organisations to address global challenges through their work-streams, aligning to Net Zero and ESG goals. But technical knowledge alone is not enough to drive the level of transformative change needed, at the speed required.
Our Executive Masterclass engages graduate-level students in values-based leadership to lead through connection, empathy, and balance.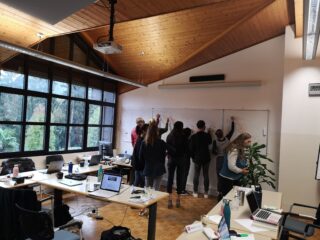 Students experience a hybrid style of learning – in person and online – alongside an exciting array of learning activities addressing different learning styles – personal discussions, engaging with nature, lectures, conversations, and hands-on applications to behaviour change.
We enable participants to learn from world-class industry leaders; people who are on the frontline of change, responding to the volatile challenges our world is facing.
Students completing the course will:
Understand the importance of values and connection in purpose-based leadership, and how to live in integrity with their core values and purpose.

Explore how work environments can promote values and purpose with industry leaders; sharing examples of practice and applying learning to case studies.

Demonstrate skills that develop empathy including deep listening, taking a non-judgemental stance, receiving information, and gratitude.

Crystallise personal learnings from the session and set intentions for future action.
Get in touch
We currently offer the course to Graduate programmes in the UK, Europe and the USA.