Executive Masterclass
A two day immersive Executive Masterclass, engaging University Masters students with world class change-makers and leaders.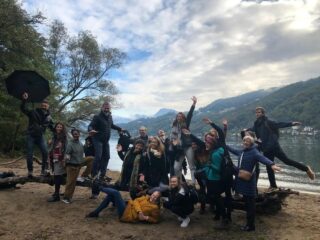 Reboot the Future's Executive Masterclass, "Responsible and Collaborative Leadership: Leadership in Nature and The Golden Rule" engages students with world class change-makers and leaders, whilst teaching the skills and mindset to live both by the Golden Rule and a Values for a Life Economy. 
Students will feel empowered to engage in values-led impactful drive for change centred in the face of unprecedented global challenges like widening inequality, economic uncertainty and climate breakdown.

The course champions powerful and impactful leadership stories emerging in business, governments, and civil society.

Students experience a hybrid style of learning – in person and online – alongside an exciting array of learning activities addressing different learning styles – personal discussions, engaging with nature, lectures, conversations, and hands-on applications to behaviour change.
Students completing the course will learn to:
Act in such a manner that the Golden Rule - treat yourself, others, and the world around you in the way you'd like to be treated - is at the core of who you are
Be equipped with the tools to lead by example and inspire others
Have the tools to demonstrate a varied and open approach to leadership: embrace new ways of thinking, take risks, challenge assumptions, and embrace ambiguity
Build a skillset that develops the desire and ability to connect with others and build commitment amongst people through engagement and collaborative and open teamwork
Be equipped with tools and skills to lead open and transformational conversations and meetings
Be provided with the ability to believe in one's self in order to lead successfully and passionately
Understand and demonstrate "Values for a Life Economy" through one's actions and decision making
Interested? 
We currently offer the course to Graduate programmes in the UK, Europe and the USA.