Future Ancestor
Explore what it means to be a future ancestor...
About the Campaign
Inspired by our collaboration with the Philharmonia Orchestra and their Artist in Residency with Love Ssega, we invite you to explore your role as a future ancestor, and the part you can play in creating a better future. 
With thanks to Nat Kelley for the introductory video, which premiered on June 8th 2023 as the preface to Love Ssega and the Philharmonia's 'Pangea Act 1'.
Through this hub you will find inspiration and resources to help you to explore how you can be a good future ancestor.

There has never been, nor will ever be, another like you. You carry the hopes and dreams of all those who have gone before. Hopes and dreams of a better world. What will you do with your time on this Earth? How will you contribute to the ongoing story of humankind?

Laurence Overmire

Even though our time in this life is temporary, if we live well enough, our legacy will last forever.

idowu koyenikan

Let us make our future now, and let us make our dreams tomorrow's reality.

Malala Yousefzai

We can all be indigenous to a place, if we live as if our children's future mattered, taking care of the land as if our lives, material and spiritual depended on it.

Robin Wall Kimmerer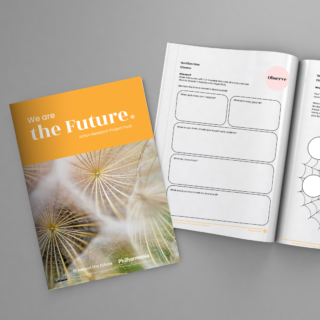 Download the Project Pack
Perfect for the last school term, or for the summer holidays, this project pack helps children and young people to explore what it means to be a 'future ancestor', and how they can create a legacy of a better future for the people who live after them.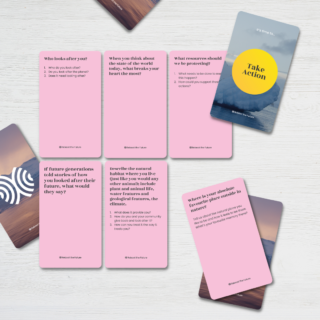 Have a Conversation
Talking about our connection with the land and with each other can have a powerful impact on our ability to take action for the future. Download our conversation cards to start the conversation today.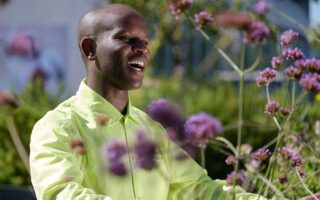 Feel Inspired
The inspiration behind this campaign came from Love Ssega's Artist in Residency with the Philharmonia Orchestra, which culminated in Pangea: a new work exploring climate refugees and presenting a positive vision of hope to leave you thinking like future ancestors.
To find out more, visit https://philharmonia.co.uk/wha...
Interested in a workshop for your school or community?
We're hoping to roll out future ancestor workshops in schools and communities in the UK later this year. If you would be interested in taking part, please get in touch with our Head of Programmes, Holly, to register your interest.