We Are Antarctica: Conversations
Change starts with a conversation.
By talking about Antarctica and listening to what she has to say, we can deepen our connection and find the courage to take action. There are several different ways you can get involved and start your conversation.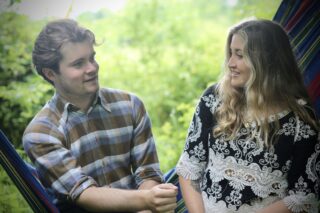 Join a guided conversation
After watching the film, we guide you through a carefully curated conversation; a safe space to express yourself and listen to others talk about how we can feel more connection to ourselves, each other and the planet. Each conversation will be different, exploring new questions each time, so you can join as many as you like.
Purchase our Connection Cards
This set of cards will help you to create a wild love of nature and the planet. A love that compels us to give as we receive, and to care for and protect our planet.
The questions will spark inspiring conversations that get you listening, sharing and thinking. They ask you to share your experience, tell your stories, learn from others and imagine a better future for all of us.