We Are Antarctica
Reimagine your relationship with Antarctica and the wider natural world.
About this campaign
How can we feel connected with the most remote parts of nature? When the nations of the world gather to make decisions for our shared future, who speaks for Antarctica?
Antarctica is the earth's southernmost continent. She belongs to no nation and is home to no tribe or indigenous race. Yet, she is impacted by every action we take. The stability of this fragile ecosystem threatens the future of all life on earth.
Ahead of the next major climate conference, COP27, we're setting out with a mission: to reimagine our relationship to this land.
Created with Earthrise Studio, We Are Antarctica is a film and campaign to educate and inspire change-seekers, young people, and leaders to forge a new relationship with nature.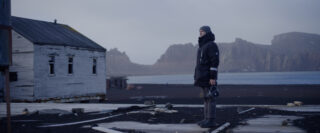 Watch the Film
To take action for Antarctica we must connect with the challenges she faces. Join Jack Harries on a journey to Antarctica as he explores our relationship with this wild continent and our role in her future.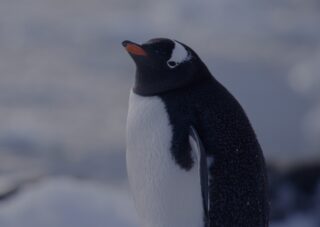 Have a Conversation
Come together and create change through conversation. Sign-up for a free guided conversation or buy a pack of Connection Cards to host your own.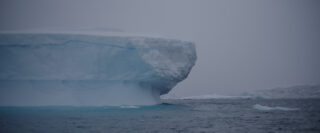 Take Action
Make a pledge for the planet and have your voice heard at COP27. Your pledge will form part of a powerful display of collective action for nature, presented in Egypt at COP27 this November.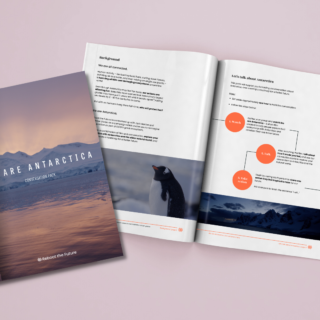 Check out the teaching resources
The campaign is accompanied by a set of teaching resources giving young people tools to explore their connection with Antarctica and the wider natural world.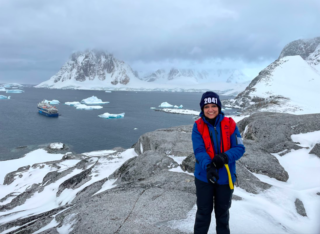 Listen to our Audio Journey
Immerse yourself in Antarctica and come away with an understanding of why this precious ecosystem needs protecting, and how you are more connected than you might first think.
Join the We Are Antarctica Community
Enjoy 10% off merch, invitations to our events and updates on conversations happening around the world when you sign up to the community.